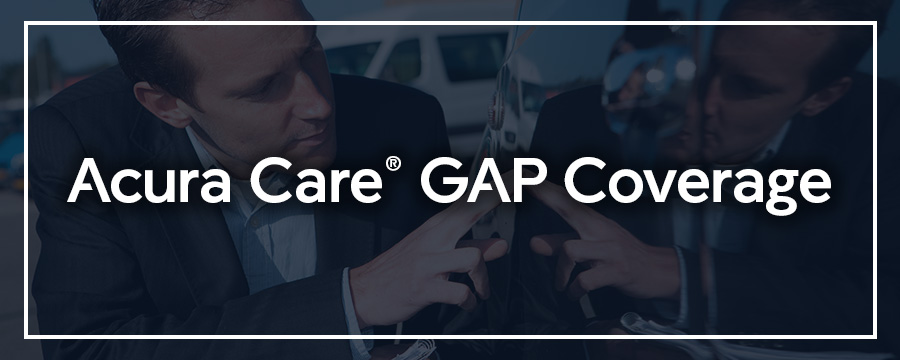 Protect Your Investment with Acura Care
®

GAP Coverage

If your vehicle is stolen or totaled in an accident, your auto insurance will only cover the current market value of the vehicle. What they pay, and what you owe your lender, may not be the same. In fact, after deductibles you could owe a substantial amount.

Acura Care Guaranteed Asset Protection (GAP) can cover the gap between the amount you owe your lender and the amount your insurance covers, up to $50,000. You can purchase Acura Care GAP for a one-time fee, or include it in your financing.

Acura Care GAP coverage:
Protects new and used Acura vehicles, Acura Certified Pre-Owned Vehicles and other used vehicles.
Protects vehicles up to 10 years old.
Provides a maximum benefit of $50,000.
Covers your insurance deductible up to $1,000*
Talk to your Acura dealer to learn more about Acura Care GAP coverage.
*Coverage varies by state. Acura Care GAP is not available in New York. Insurance deductible coverage may be limited by state. Please refer to your Acura Care® GAP contract waiver or policy for details.