How HandsFreeLink® Works
A major advantage of HandsfreeLink® is that it works with a wide variety of popluar cell phone models. If you cell phone is equipped with Bluetooth®, it is possible that it will work with the HandsfreeLink® system. To be sure, look for your phone in the Find A Phone section of this website

The system can be paired with up to six different phones; however only one phone can be used with the system at a time.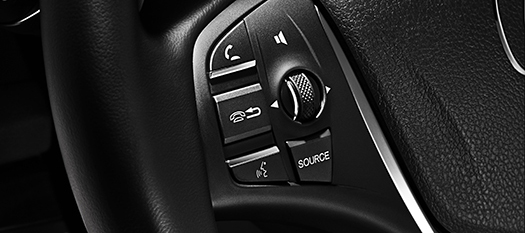 Steering Wheel Controls
The entire HandsFreeLink® system is controlled through two buttons on the lower left of the steering wheel. The top button is the HFL Talk/engage button, which is recognizable by the phone icon. This button is used to answer a call and issue HFL voice commands.

The second control is the HFL back/end button, which is used to end a call or move back to a previous step in a HFL procedure.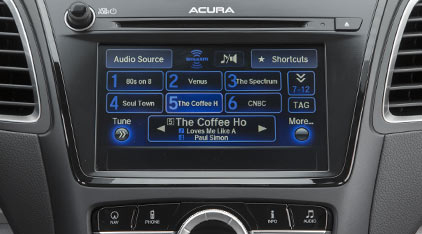 Multi Information Display
All HFL visual displays are shown through the Multi-Informational Display located among the gauges in the instrument panel. Notification of incoming calls will appear automatically and the display will inform you of any next steps to be taken when pairing phones, downloading contacts or other HFL procedures. (Note: some vehicles and phones do not transmit or display this information.)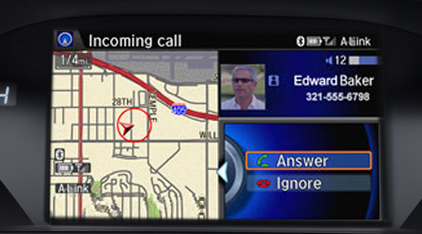 Transfer Calls Between Phone and HandsfreeLink
While conversing, you can transfer the call to or from HandsFreeLink® and your phone at any time without interrupting the conversation. Just press and release the TALK button and say, "Transfer."