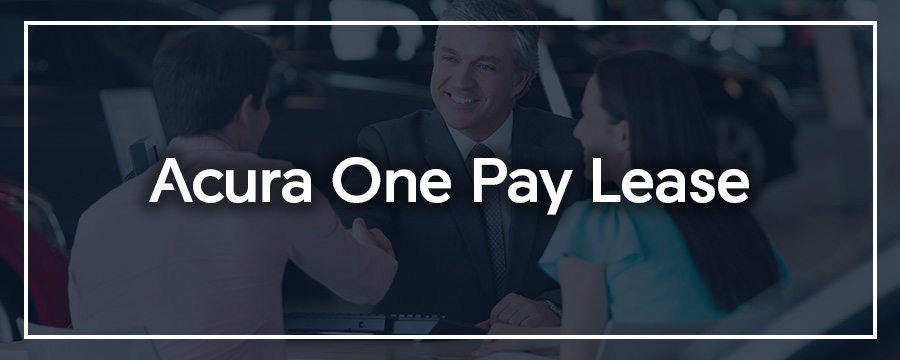 One-Pay Lease
Imagine all the flexibility and protection of an Acura Luxury LeaseTM with the simplicity of a single financial transaction. That's the One-Pay Lease.
In addition to the convenience of simplified finances, you can receive a discount off your qualifying rate.
One-Pay Leases can provide:
A single, one-time payment
GAP coverage
Excess Wear and Use Waiver*
Lower total out-of-pocket costs
Sales and income tax benefits
To learn more about One-Pay Leases, contact your Acura dealer or read the FAQs.
*The maximum wear-and-use benefit covers a single incident at a maximum of $500 per incident up to a total of $1,500.