The 
Hanania Automotive Group
 is committed to setting the standard among local dealerships by striving to make a positive impact on and giving back to our community. Our family of dealerships regularly helps individuals and groups throughout the area build a better place to live. Whether through dealership events or volunteer hours donated by our staff members, we are proud to engage in ongoing efforts to improve our community.
HANANIA AUTOMOTIVE GROUP DONATES $5,000 TO THE 2020 RIVER GARDEN FOUNDATION
We are a proud sponsor of the River Garden Senior Services Foundation's 'No Go Gala" that will help service the entire community.  The proceeds from the Gala directly benefit the residents of the Home and help to bridge caused by the annual loss of $1 million caused by Medicaid.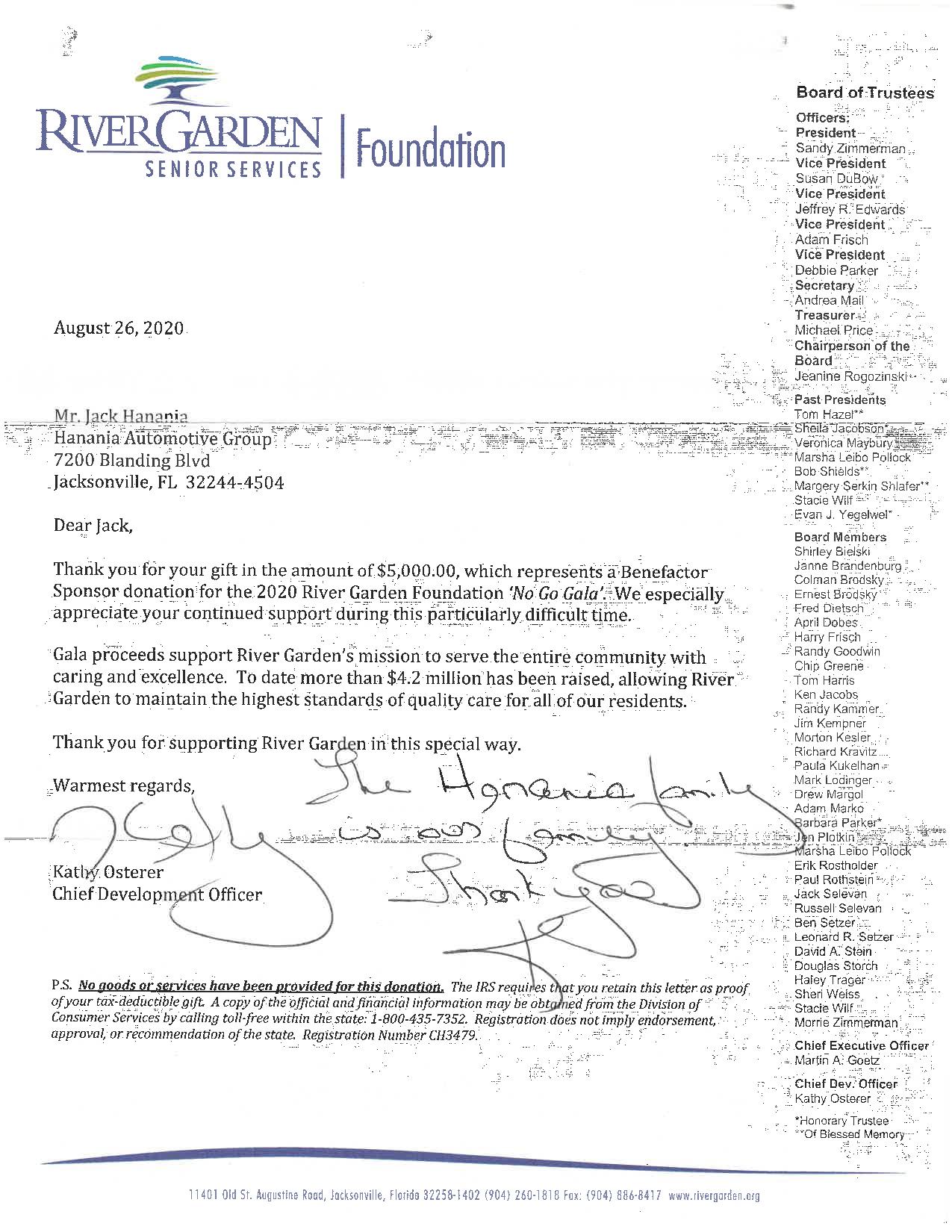 HANANIA AUTOMOTIVE GROUP DONATES $8,800 TO THE PAT TILLMAN FOUNDATION

The Hanania Automotive Group recently announced that they would donate a portion of every vehicle sold at their Jacksonville and St. Augustine dealerships on February 15th and 16th to the Pat Tillman Foundation. After a successful event, Hanania is proud to announce that the total donation was $8,800. Learn More Here: https://www.hananiaautos.com/pat-tillman-foundation-donation-jacksonville-fl.htm
It was Hanania's privilege to help provide a Christmas Luncheon to the hard-working Jacksonville Sheriff's Office.